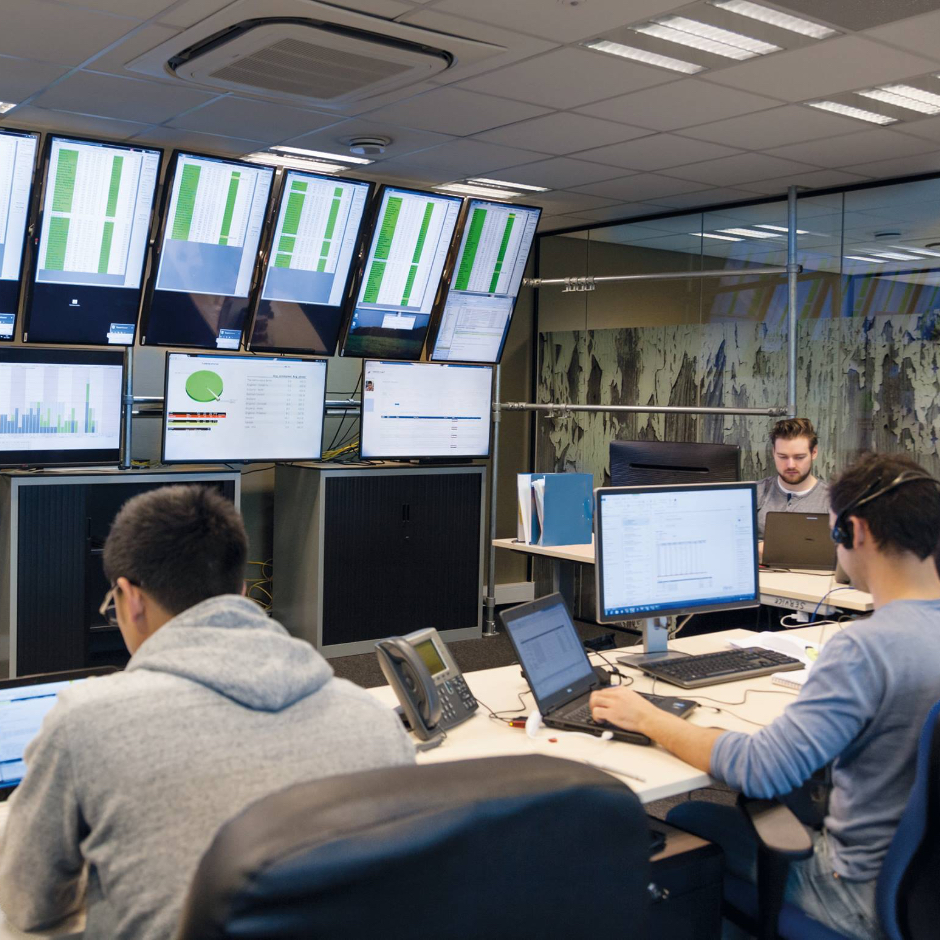 The Full Circle wind services group was established in 2021 to bring EWT's experience as a wind turbine service provider to the multi-brand space. Full Circle is an independent company building on the 20 years' market-leading experience of EWT and combining OEM best practices and engineering capabilities with the flexibility of an independent service provider.
For nearly 20 years, we have been delivering excellent service and maintenance under the EWT banner, resulting in a worldwide average availability of the EWT fleet, close to 99%. Now, Full Circle aims to offer our first-class maintenance support to all who require it. No matter the brand, whether you have one or one-hundred turbines, we are here to provide agile, honest and responsive support. We offer regular maintenance, corrective maintenance, blade inspection and repair, 24/7 365 remote monitoring and statutory inspections. Everything you need to keep your turbines turning. Our wide-ranging expertise, extensive resources and personal approach will help you get the most out of your turbine.
Due to our continuous growth and ambitious expansion strategy, we have several excellent career opportunities for professionals whose sense of commitment, motivation, innovation and technical excellence equals our own. We strongly believe that our success in the world market for wind energy is powered by our most valuable assets: our talented and motivated employees.
For our Headquarters in Amersfoort, the Netherlands, we are looking for a (Junior) Remote Control Engineer to support our Operations department. You are part of our Operations & Service department and will work from home and/or our headquarter in Amersfoort.
Your responsibilities
· Drive Performance upgrade project from the control room and perform commissioning test remotely.
· Communication with customers, technicians and the maintenance teams.
· Monitoring our wind turbines worldwide and escalation all important system alerts;
· Assisting or supervision of service activities performed by third parties or colleagues
· Making wind turbine performance analyses, using our "supervisory control and data acquisition" systems.
· Preparing service orders for "on call" follow up of alerts.
· Service-related records
· Liaising with customers regarding specific failures
· Meet safety and quality requirements
· Continuously improving the performance of our wind turbines based on the error/gap analysis, response times and Operational Data statistics.
What do you bring?
· Minimum MBO education in electro technique, mechatronic or similar.
· Would be good if you have previous experience in service related activities, preferably with wind turbines
· It is very important that you have strong analytical skills and can process operational data.
· You can structure data without losing sight of the headlines
· You are currently living and working in the Netherlands
· You have excellent communication skills in English
· French skills (B1/B2) has our preference
· Good IT skills
· You work with great pleasure to build a strong and professional team and a good relationship with customers and stakeholders (both internal and external)
· You know how to solve problems and conflicts and a strong in setting priorities.
· You have a strong "can do" mentality and are commercially aware, pragmatic and independent.
We are looking for people who are flexible, creative, with a problem-solving attitude, who show initiative and who co-operate well with colleagues.
If you match our criteria, please do send us your motivation and cv to Marita de Graaf (Human Resources), at m.degraaf@fullcirclewindservices.com
Acquisition based on this vacancy is not appreciated!