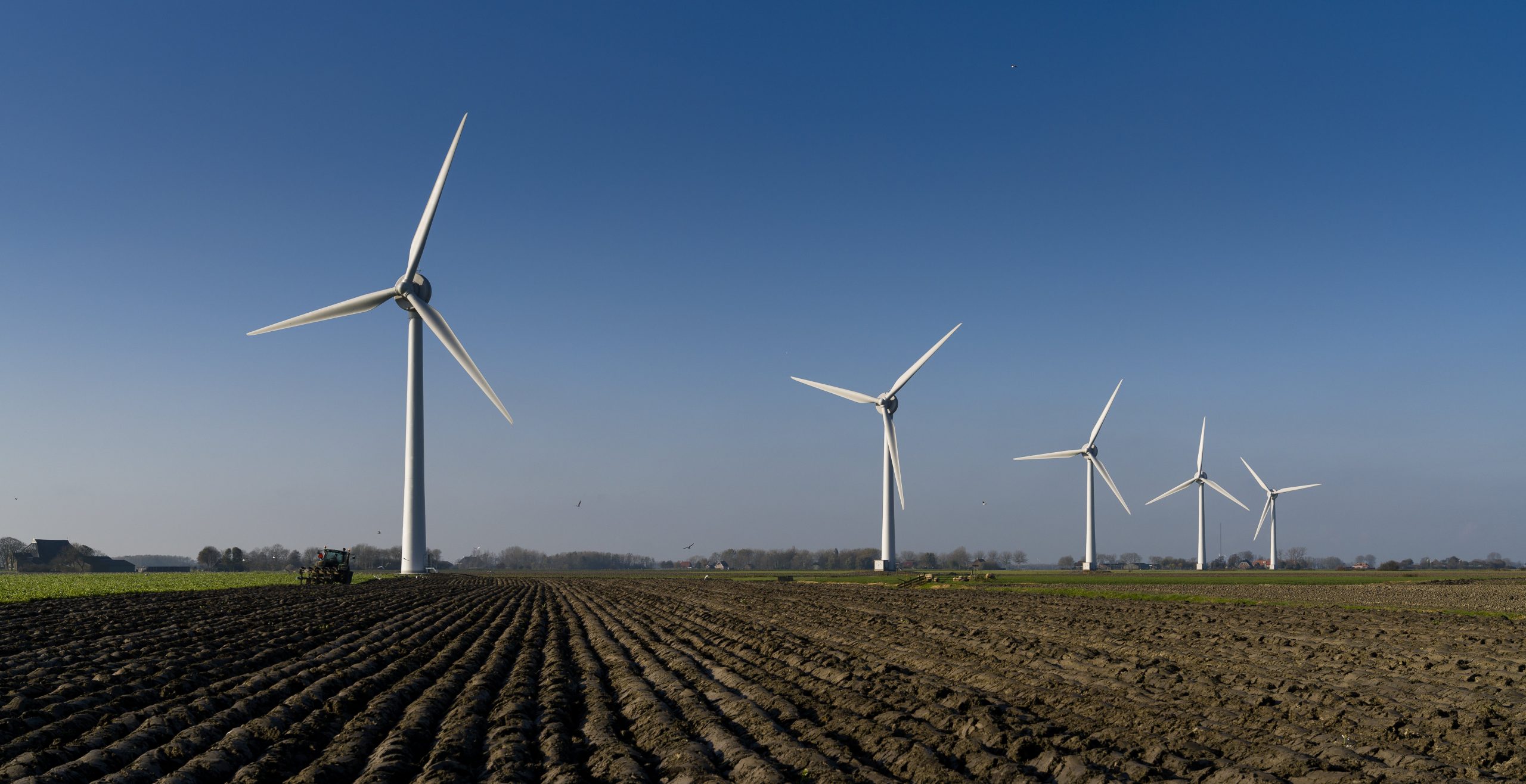 The Full Circle Wind Services Group was established in 2021, demerging from the OEM, Emergya Wind Technologies (EWT) to bring EWT's experience as a wind turbine service provider to the multi-brand market space.
Full Circle is an independent company building on the 20 years' market-leading experience of EWT and combining OEM best practices and engineering capabilities with the flexibility of an independent service provider.
For nearly 20 years, we have been delivering excellent service and maintenance under the EWT banner, resulting in a worldwide average availability of the EWT fleet, close to 99%. Now, Full Circle aims to offer our first-class maintenance support to all who require it. No matter the brand, whether you have one or one-hundred turbines, we are here to provide agile, honest, and responsive support. We offer regular maintenance, corrective maintenance, blade inspection and repair, 24/7 365 remote monitoring, and statutory inspections. Everything you need to keep your wind turbines turning. Our wide-ranging expertise, extensive resources and personal approach will help you get the most out of your wind turbine.
Due to our continuous growth and ambitious expansion strategy, we have several excellent career opportunities for professionals with Enercon wind turbine experience whose sense of commitment, motivation, innovation and technical excellence equals our own. We strongly believe that our success in the world market for wind energy is powered by our most valuable assets: our talented and motivated employees.
For our fleet of multi-brand wind turbines in the UK we are looking for Wind Turbine Service Technicians with Enercon wind turbine experience responsible for service and repairs of our wind turbines.
Your responsibilities
Your main role, as a Wind Turbine Technician UK, will be to perform all activities relating to maintenance and repair of our fleet of multi-brand wind turbines.
Various UK locations available with regular travel in the UK, Ireland and continental Europe.
This role contains physically demanding labour as you will be frequently climbing our fleet of wind turbines.
You are responsible for checking and maintaining quality of all components relating to wind turbine, as well as recognizing interconnections within the system's architecture.
During all activities you are responsible for maintaining customer contact on site to update them on the status.
You are accountable for the safe and effective operation of electrical and mechanical components within the wind turbine.
Continuously improving the performance of our wind turbine fleet based on the error/gap analysis, response times and Operational Data statistics.
You will also on occasion work on tasks with the control room, remote monitoring of wind turbines worldwide
You must be prepared to travel occasionally to other business locations and cover a weekend on-call rota.
What do you bring?
You have minimum Level 3 Electrical / Mechanical qualification or equivalent work experience within the wind industry.
You have a valid driver's licence.
Enercon wind turbine maintenance / troubleshooting experience on CS48 & CS82 WEC types.
You are in excellent physical health and can work at height.
You can work under pressure and are willing to work weekend on-call rota.
You are willing to learn on the job and can travel frequently to help business achieve set targets.
You are currently living in the UK and can travel internationally
What do we offer:
Competitive Salary.
Generous overnight allowance when staying away from home base.
25 days leave plus public holidays.
Company Pension.
Private Healthcare.
For this Wind Turbine Technician UK position we are looking for people who have a positive attitude, are flexible and creative, with problem solving attitude, who show initiative and who are very cooperative in working with colleagues like real team players.
If you match our criteria, please do send your cv to Marita de Graaf (Human Resources), at m.degraaf@fullcirclewindservices.com