Drone inspection and AI analysis: how modern technologies are revolutionising wind turbine maintenance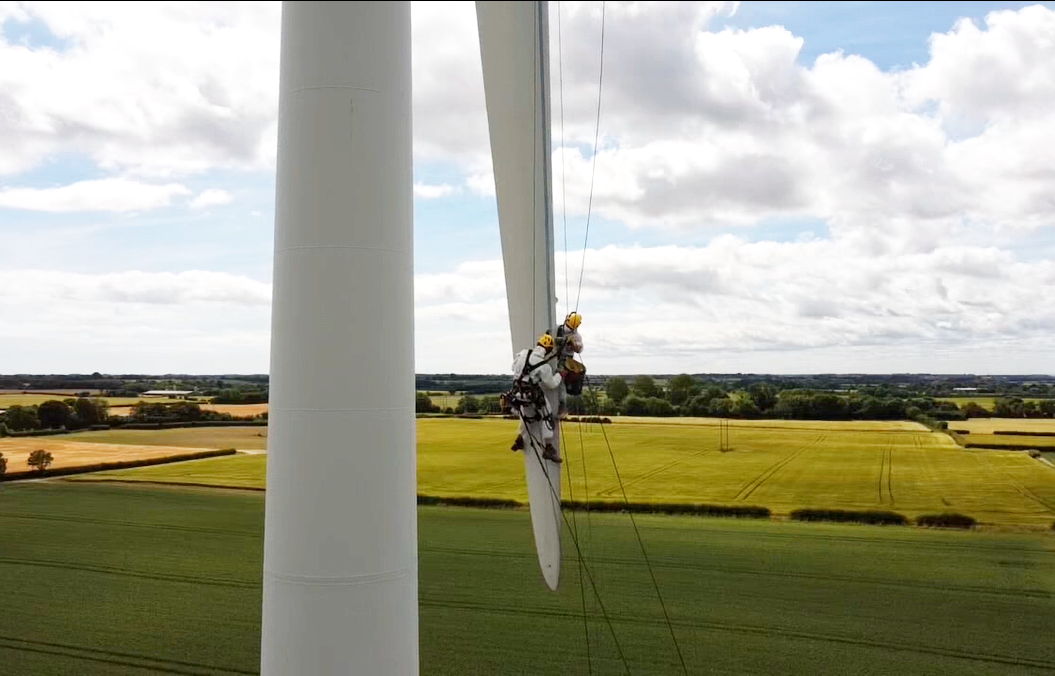 Prevention is better than cure. Having high-quality data about potential issues with wind turbines before they become more serious, allows for relatively low-cost fixes and minimises downtime.
As a dedicated specialist in wind energy operations and maintenance, our job at Full Circle is to keep turbines turning to achieve maximum production on our clients' wind farms. Damaged components and downtime lead to lost revenues.
This is why we have invested in improving our service capabilities to include drone inspections. Data collected by our drones can provide us with detailed information that helps our team to schedule preventative maintenance and repairs more efficiently.
Drones can operate in most weather conditions. A single drone is typically able to inspect between 6 and 8 turbines a day, getting up close and taking multiple high-resolution images of the tower and blades.
Our software allows us to undertake artificial intelligence analysis of these images to highlight potential issues and faults, such as leading edge erosion of the blades or any physical damage from lightning strikes to golf balls.
This provides a far richer set of data than visual inspections alone, allowing our repair teams to classify damages into categories of seriousness, effectively prioritising maintenance actions and understanding what to look for in the future.
Our recommendation is that turbines receive drone inspections annually, with this year-on-year data providing helpful inputs to enhance the machine learning algorithm and understand how to improve operational efficiency.
Get in touch
To find out more information about any of our services, get in touch below.
Contact Us