From Service Technician to Team Leader: meet Ludovic!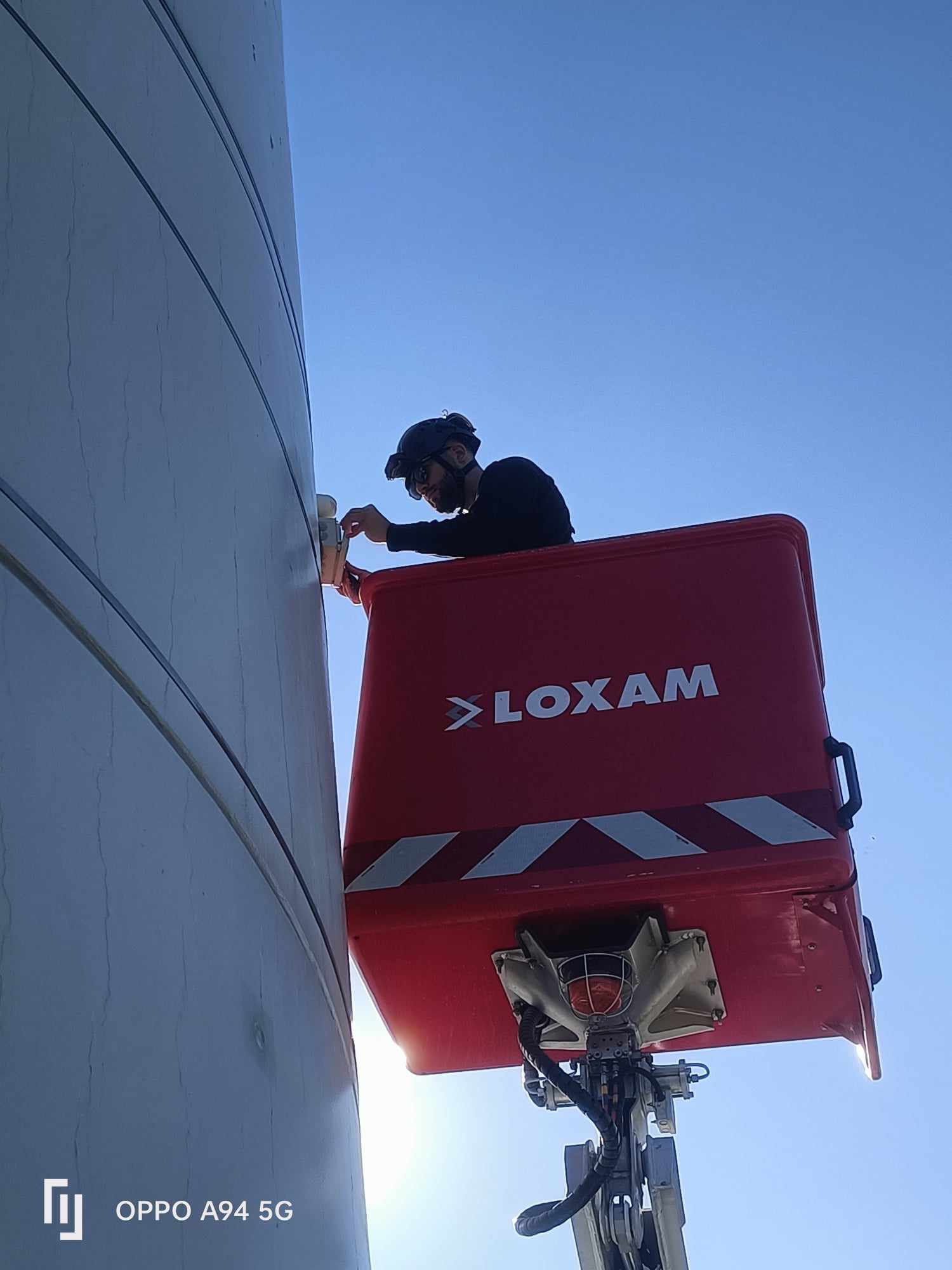 In October 2023, we rebranded our French office as Full Circle France. Today, we are thrilled to introduce one of our colleagues, Ludovic Clomesnil, who shares his journey from starting out as a service technician to becoming a manager for our agency in the North and East of France.
Q: Can you share some insights into your journey from being a service technician to becoming a team leader? What motivated you to pursue this transition?
Ludovic: I started my journey as a service technician in the Chalon-en-Champagne region. While I was an integral part of the team, I also took on the responsibility of being an on-call technician during weekends. After a few months, due to the company's growth and some team changes, I had the privilege of being promoted to lead the Chalons agency.
When I first joined, our service team consisted of just six technicians. Right from the beginning, I was impressed by the excellent spirit and atmosphere within the company. Taking on this new role felt like the next natural step for me, and it has allowed me to not only evolve within the company but also to continually learn and grow.
Q: Can you recall a particularly memorable project from your service technician days in France? How did your role in that project contribute to your growth and preparedness for your current leadership position?
L: Yes, sure. It was when I only started working as a service technician. Only a  few weeks into the role! We worked on a project for 5 weeks in the center of France to work on Vestas and maintenance of their fleet. It was an enriching experience to leave for so long, but also to share this experience with other service technicians. We worked all day together doing all different jobs. Additionally, on the weekends we could really enjoy the amazing landscapes. It was an amazing time with new technical and interpersonal experiences.
"'I believe the job is for those who enjoy autonomy. We do work in pairs but are in different places every day. We manage our own time. If you like it, then the job is right for you."
Q: What advice do you have for aspiring service technicians who would like to enter the renewables industry?
L: In the wind industry, we have different tasks from preventive to corrective tasks. We can travel and support customer relationships. It is a very diverse role as it has all those elements in it. I find it very positive in my opinion. The job is still in repair and maintenance, however, it is far from a factory job, where you stay in one place and do the same thing.
That's why I believe the job is for those who enjoy autonomy. We do work in pairs but are in different places every day. We manage our own time. If you like it, then the job is right for you. The other positive aspect of the job is that the industry is fairly small. We often meet people we have seen a few months ago or even a year ago, who got new experiences or had a promotion. This allows us to exchange experiences, connect and collaborate.
Q: And what do you do outside of your work? What gives you joy?
L: I practice muscle building and badminton. I enjoy going to see football games in Paris and Reims. I enjoy learning about the financial sector, stock market, bonds, crypto…etc. additionally, we are also building a house with my partner so there are a lot of things to do both inside and outside. That's all about me!
Curious to learn more? Be sure to visit our careers page. We are currently looking for service technician to join our team. Nous embauchons! 😉
Get in touch
To find out more information about any of our services, get in touch below.
Contact Us