The power behind wind power: launching Full Circle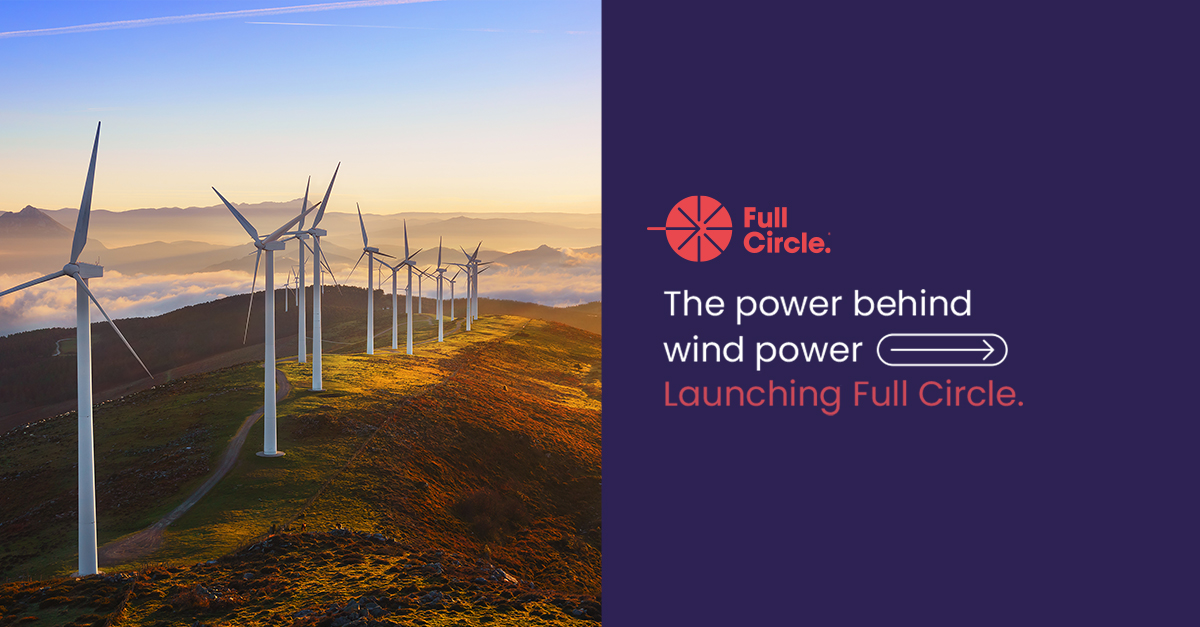 CEO Billy Stevenson introduces Full Circle – an independent service provider of multi-brand turbine repair and maintenance – and shares his ambitions for global growth.
I'm proud to be announcing the first participation at All Energy of Full Circle, our multi-brand wind turbine repair and maintenance service for all scales of onshore operation, from single turbines to community-owned and large-scale wind farms. As a sister company to EWT, we're building on 20 years of turbine manufacturing and maintenance excellence and now we're able to grow and share that expertise across multiple turbine types, and on a truly global scale.
Full Circle is a unique, multi-brand service offering. We have the experience, reputation and expertise, and a lean infrastructure that ensures swift decision making and solutions for our clients. From preventative and corrective maintenance, to blade inspection, repair and replacement, 365 remote monitoring and statutory inspections, our global teams are standing by to offer comprehensive proactive and responsive support.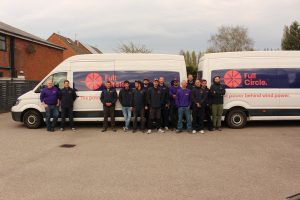 The Full Circle Blade Teams.
The people behind wind power
Being the power behind wind power means little without having the best people behind us. There's a lot I could say about what differentiates the Full Circle group offering, but the key element that really sets us apart is, quite simply, our people. From our talented, experienced, technicians through to our support staff, management and investors.
The 5-year 98.5% availability performance record of the global fleet speaks for itself, but we've also added to our existing, impressive, technical skills base by recruiting several additional established industry experts and support teams. As Tier One members of SafetyOn, we have a place on the Leadership Board and our new Global Head of QHSE, Karl Sollis, is Vice Chair of the Technical Advisory Committee. Many of us were there when wind power was a fledgling industry. We've helped develop the infrastructure, the wind turbine safety rules, and the management systems, and we're ambitious to play our part in driving it into the future.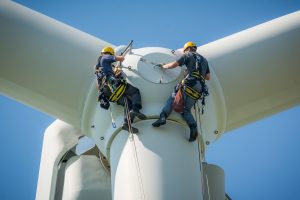 Photo credit: Shutterstock
With the proud fleet-management track record of our turbine technicians and engineers, our team's reputation and standing in the industry, and the support of our investors, we're not only starting from a strong position, we're all united behind a common and ambitious vision for renewable energy. It's all about taking a fresh approach with an experienced team.
Growing Full Circle
I have strong ambitions for Full Circle's growth, both organic and through further investment and global M&A. The need is there: we're already being invited to tender with major utilities and windfarm owners, and are responding to interest from global markets, from across Europe, the US and Asia. EWT Service UK, Service Hellas and Service Italia are all part of the Full Circle Group, we've now set up a new company in France and are in advanced stage talks with several global organisations.
Every performing turbine in the windfarms we service stands for something so much bigger, not just for me personally, but all of us at Full Circle. Renewable energy embodies our future, and it's a privilege to be able to play a part in supporting and driving the sector around the world.
We're looking forward to getting back out to a real-world international event at All-Energy in Glasgow from 11 May. It's a great opportunity to share our plans with the global market and connect with old friends and new faces. If you're planning on attending, do pay us a visit at Stand H40
 Or visit us online at www.fullcirclewindservices.com or get in touch at +44 (0)7713 327378 to find out more.
Get in touch
To find out more information about any of our services, get in touch below.
Contact Us